Amenities
Foodsby
Welcome to the Foodsby Network!
WHAT IS IT: Foodsby is the leading lunch delivery marketplace that is in your building (PC2)! Foodsby helps you save time during your workday by providing an easy and convenient way to order lunch from our network of your favorite local restaurants.
HOW IT WORKS: Order from your desk on Foodsby.com or from the Foodsby app offered in your app store and have it delivered for $1.99 with no tipping. You will be notified as soon as your meal arrives, & you will be able to pick it up at the Foodsby kiosk located in a common area.
WHERE IS IT LOCATED: The Foodbsy kiosk is located in Park Center's building 2 lobby to the right of the security console.
HOW DO I SIGN UP: Signing up is easy. Simply click the link (below) and enter your e-mail.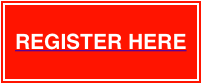 DOWNLOAD APP FOR FREE WITH IPHONE OR ANDROID
Still need to create your account? Download the Foodsby app now by scanning the QR code below with your iPhone or Android camera: